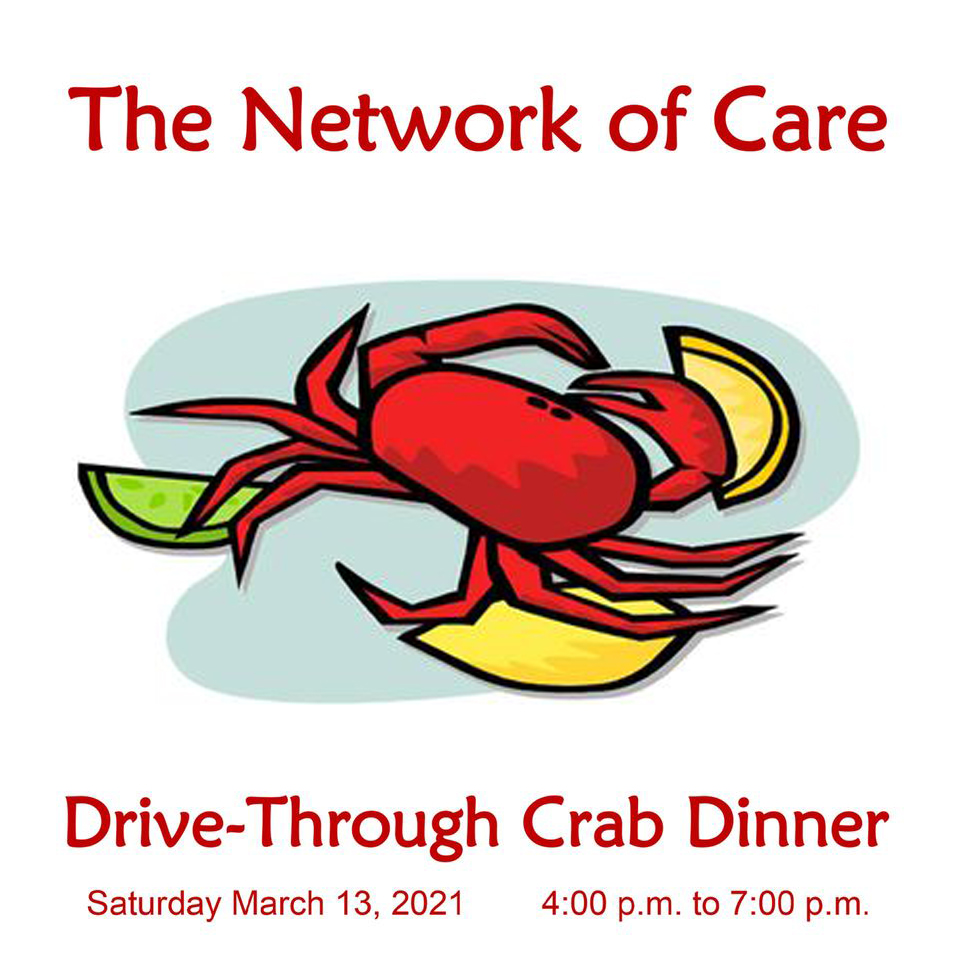 The Network of Care – 15th Annual Crab Dinner
The Network of Care is hosting our 15th Annual Crab Dinner (Drive-Through). All proceeds benefit The Network of Care, feeding families of children in hospitals.
All online orders must be received by March 6, 2021. You will receive an email confirming payment and a scheduled timeframe to pick up your meals between 4:00 p.m. and 7:00 p.m. on Saturday March 13, 2021 at the Elks Lodge # 1474. 200 Marina Blvd, Pittsburg, CA.
Must show valid PROOF OF PURCHASE EMAIL upon pickup.
Dinners must be purchased ahead of time – no dinners sold at the door. Call/email to reserve your dinner(s): Janet Frazier 925.584.4086 or janetfraz123@gmail.com.
MENU
Adult Crab Meal (3 lbs marinated crab) $65 each:
Smaller Crab Meal (1½ lbs marinated crab) $45 each;
Roasted Chicken Meal (1/2 chicken) $45 each
All meals include pasta salad, caesar salad, garlic bread and a brownie. All food will be prepared, packaged, and delivered to your car, in strict compliance with all recommended COVID-19 safety measures and guidelines.
Purchase online: https://www.eventbrite.com/e/the-network-of-care-drive-through-crab-dinner-tickets-139744053225